It was a big thumbs up for the Swift Rallycross Championships when visitors to Japfest 2 Show at Donington Park got the chance of Passenger Rides in the Suzuki Swifts on both Rally and Track Ride experiences.
Championship organisers Peter Gwynne Motorsport were joined by the Bellerby family on the rally stage along with Irishman Ed Muldoon who made a trip back across the water for a chance to get back behind the wheel of the Swift he previously hired for the season.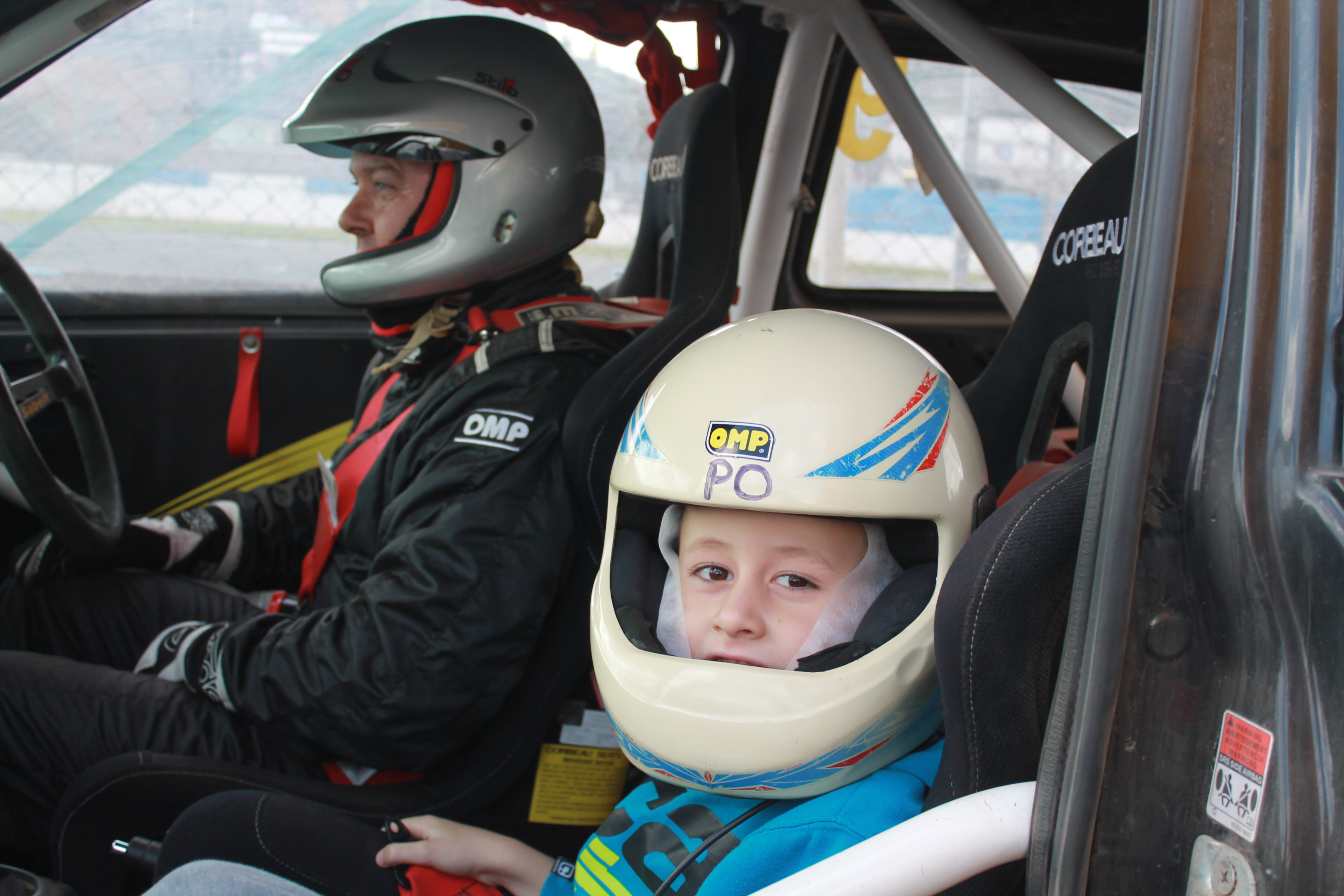 Whilst Dave Bellerby's flamboyant gravel flying antics never fails to wow the crowds, it was the performance of 18 year old Paige Bellerby who drove younger sister Drew's Sayers Road Tankers Supported Swift, that caught they crowds eye.
The former MSA Junior Rallycross Champion, who held the title at just 14 years old, gave the visitors thrilling rides that gained much respect from the boy racers who dared to get strapped into the passenger seat. Youngster Drew could only watch her beloved swift from the sidelines on this occasion whilst signing on all the eager passengers, many of whom had come back for more having experienced it the year before.
It was Peter Gwynne Motorsport's team members Guy Pettit and Nigel Banks that entertained the track passengers, mixing it up with the wide variety of Japanese machinery that took the opportunity to get out and test the track of Donington Park. Pettit was on form, having not long stepped out of his own Seat Leon Race Car after competing at Brands Hatch on Saturday.
After a fun packed day of introducing 'Show & Shine' fans to the world of Rallycross stone chips, the Swift Rallycross Championships heads to Lydden Hill Race Circuit this Bank Holiday Monday for Round 5 of the British Rallycross Championship.